~ In The Studio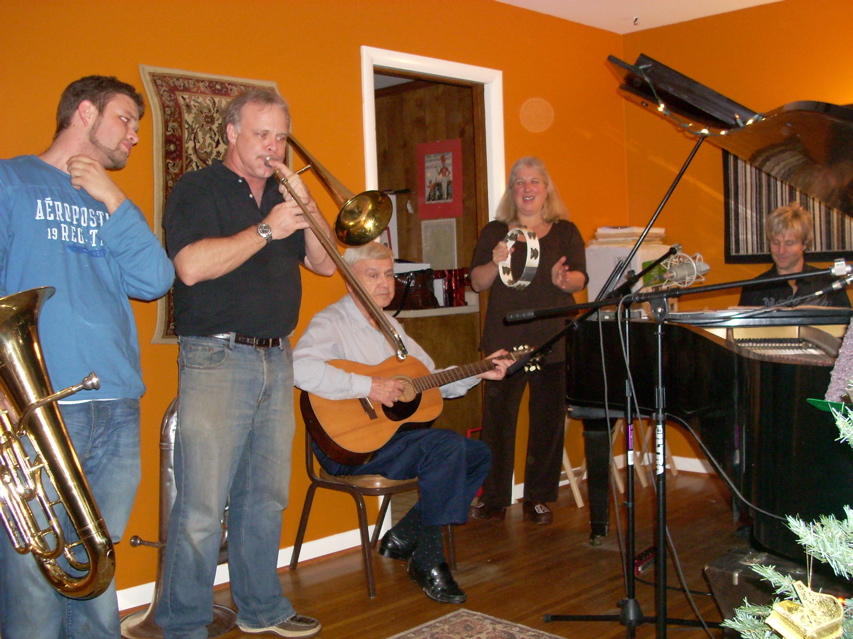 Tad Cooper, Tommy Cooper, J.R. Long (Ladye Love Smith's father), Brenda Black and Reggie Smith turning Christmas Eve into anything but a silent night.
Arranger Tom Howard goes over the chart for "Templeton's Night Out", a cue for
the new feature film Billy: The Early Years, releasing October 10. Pianist Tracey
Phillips waits for him to get up so she can play.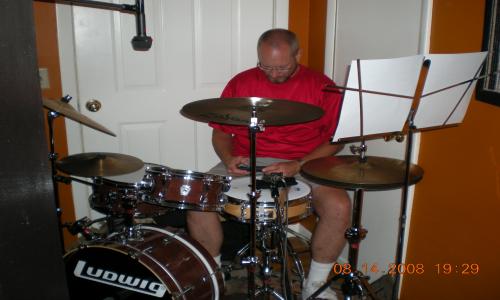 Drummer Scott Weckerly checks the tempo for "Templeton's Night Out"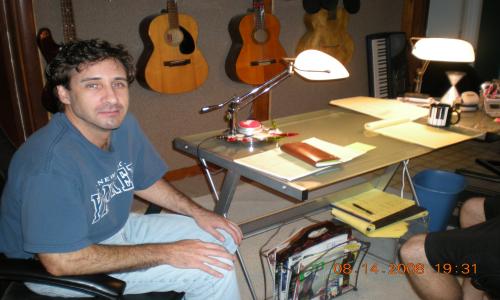 Film scorer Scott Brasher cheers us on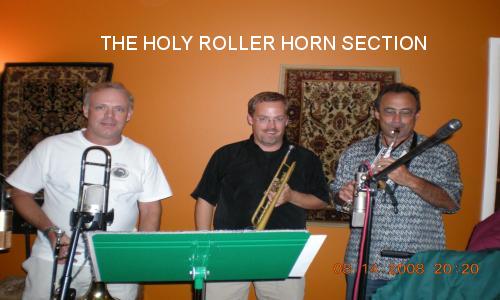 Tommy Cooper, Mike Casteel and Sam Levine played for the bar scene in the
Billy Graham movie (yep, there's a bar scene in the movie).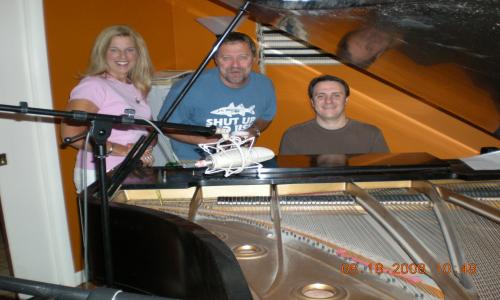 Suzanne Jennings, Michael Sykes and Jason Webb get together on Suzanne's
new worship project.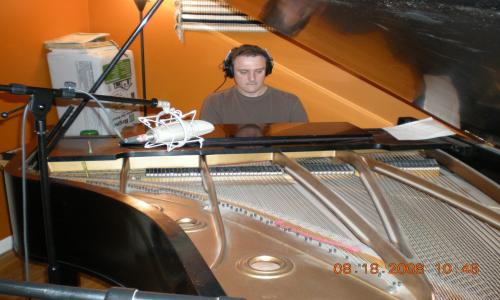 Jason Webb makes that big old piano sing!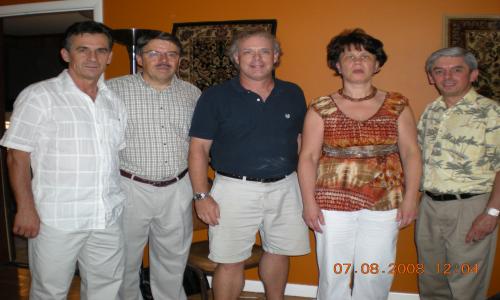 The Sunset Quartet, from Portland, OR, visited AFAB this summer while they were on tour.
The group is made up of Romanian immigrants who sing classic Gospel songs in Romanian.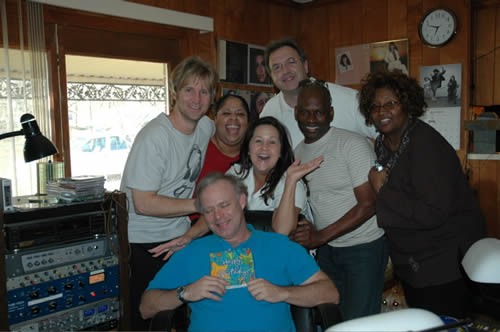 Singers Reggie Smith, Angela Primm, Ladye Love Smith, Stephen Hill, Kenny Morgan and Gale Mayes gather around Tommy after singing on Kenny Morgan's upcoming release (and eating birthday cake).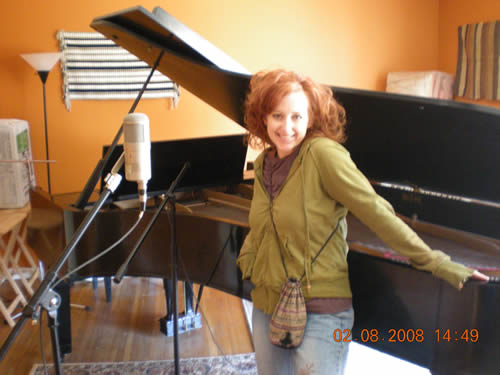 Jeni Varnadeau was in the studio finishing up some songs which she recorded in Finland last summer.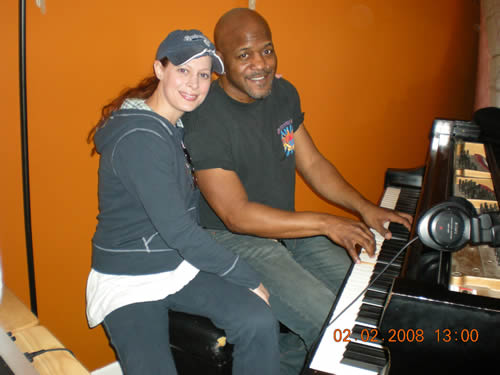 Kimber Manning teamed up with pianist/artist Joseph Wooten (Steve Miller Band, Wooten Brothers) as she began her new solo project.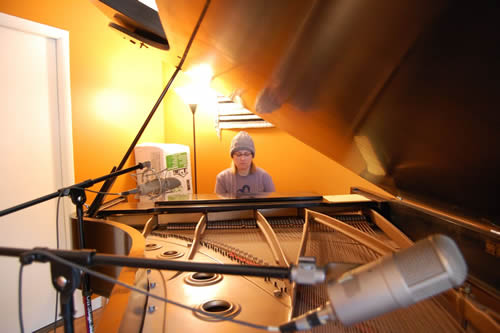 Giantslayer Artist MixMaster Mandy recorded piano overdubs for her new release.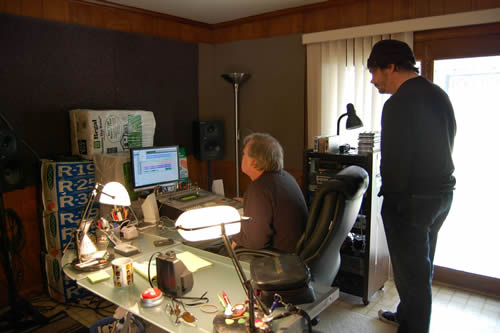 Producer Roger Alan Nichols with Tommy as MixMaster Mandy records.