Welcome to AFAB Studio in Nashville, TN. Owned, operated and lived in by TOMMY COOPER, AFAB offers full production packages, demo packages and hourly services. Whether it's full production, overdubbing, editing, vocal production, tuning or mixing, AFAB will get it done. We also have one of the finest pianos in Nashville, which makes it a great place for everything from simple piano/vocal song demos to solo piano recordings.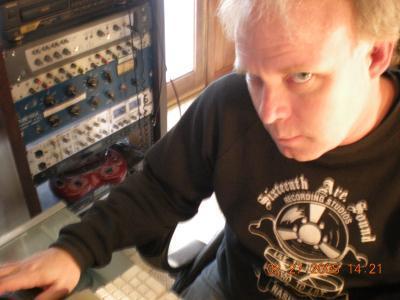 WHAT'S GOING ON AT AFAB
Lots of vocals, lots of piano and lots of mixing. In the past year it has been my pleasure to be involved with several projects by Ernie Haase and Signature Sound. I had three mixes on the Christmas album of 2009, mixed the Christmas video, recorded vocals and mixed their second "Influenced" album, mixed half of the "Tribute to the Cathedrals" album, mixed two television shows and have just finished mixing their latest release, which features recordings of legendary Cathedrals bass singer George Younce (now deceased) with new rhythm tracks and vocal support by Signature Sound. What a joy it's been to work with one of the premier groups in Southern Gospel! Other Southern Gospel artists who've been here in some capacity include His Song, Ty Herndon, Lizzy Long, Beyond the Ashes and Gold Harbor.

In the time since my last update (we won't mention how long ago that was) I have recorded more solo piano albums that I can count. Word's getting out on this wonderful piano as more people hear some of the recordings that have come out of here. Artists from all around the Southeast have come to record on this piano. A truly amazing pianist, Christopher Joel Carter, who divides his time between his hometown of Huntsville, Alabama and Las Vegas, completed a remarkable album here early last year. Christopher Joel won the Liberace Competition in Las Vegas a few years back and that in itself tells you a lot about his style of playing. If you want to be amazed, not to mention thoroughly entertained, by a pianist who combines virtuosic technique with innovative arrangements you owe it to yourself to check him out.
Speaking of other notable piano recordings, I recorded two albums last summer that SHOULD be required listening for anyone who plays, wants to play, or just simply enjoys Southern Gospel piano. Both feature the mother-daughter team of Eloise and Tracey Phillips. Eloise is recorgnized nationally as one of the premier teachers of this syle of piano playing and Tracey is certainly one of the best (if not THE best) performer of convention-style piano in the country. One of the albums features the two Steinway concert grands at Middle Tennessee State University and I took a ProTools rig down there, set up on stage with them and let them play. The second album features Tracey on piano and Eloise on Hammond B-3 organ. I had a B-3 brought into AFAB and set it up opposite my Baldwin concert grand. And I let them play. After a total of about four days of recording (on both albums) we ended up with two very special cds. Again, cds these are "Must-Haves" for any student or fan of traditional Gospel piano.
In addition to the above projects I also recorded lots of song demos, made some jazz records and even an Oktoberfest record featuring one of the best-known traditional German "oom-pah" groups in the Southeast, The Musikmeisters.

All in all, it's been busy here at AFAB and there are lots more projects lining up. For more information on recording or mixing at AFAB please be sure to visit the "Contact Us" page and - well, contact us.

For those who haven't checked out the articles on the "Music Tips" page, I invite you to do so. And let me know what you think. There's plenty of fodder for discussion and I welcome questions and comments from readers.

A very special welcome to those of you who are first time visitors to this site. This website is intended to be not only a calling card for my company but also a resource for those of you who are trying to learn more about making good records. The recording industry has changed drastically in the past few years and one of the most significant changes is that more and more people are making records in their homes. This has had an impact on commercial studios and free-lance engineers (such as myself). But every cloud has a silver lining and my silver lining has been the opportunity to consult, coach and help educate clients who, for budgetary reasons, cannot afford to make recordings unless they do all the work themselves. However, some find that it's not always as easy as pushing a button.

There is as much art to recording a sound as there is to writing a song, playing an instrument or painting a picture. As such, there are many guidelines and techniques but not so many hard and fast rules. Over the next weeks and months I will post articles on various aspects of recording. They will reflect my approach to recording and may sometimes be seasoned with philosophical musings. It is my hope that you will find something helpful in them and that they will evoke your desire to learn more. There are so many terrific resources available and many very different, yet valid, viewpoints. So, take as much in as you can and figure out what works for you. And if you have questions you'd like to ask, go to my "Contact Us" page and ask. I'll be glad to give you an answer. (And if I don't actually know the answer I'll make up something that sounds good.)

By the way, thanks for all the kind responses to my "HOW TO GET THE MOST OUT OF YOUR RECORDING" article (MUSIC TIPS page) and to the article on getting better vocal sounds. I've been pleasantly surprised at how many people seem to be reading this stuff.

Here's a record that was made several years ago and I had absolutely nothing to do with it. It quickly became a favorite of mine, but I'm not sure why. I think I just like the cover art.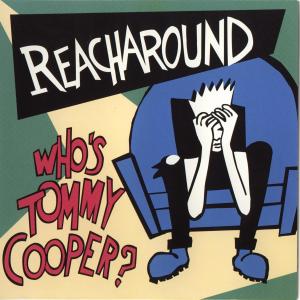 Please enjoy the pages of this website and feel free to comment. I always enjoy hearing from old friends and making new ones. Contact us if you have any questions.
Full Production
Tracking
Overdubs
Orchestral Recording
Solo Piano Recording
Write & Arrange Music

ProTools Mix Platform
Array of Outboard Gear
Remote Mixing via FTP
Mix approval via FTP
Final Mastering available from AudioIntegrity.

ProTools Editing
Vocal Tuning
Instrument Tuning
Noise Removal
Create Song Stems
and more....